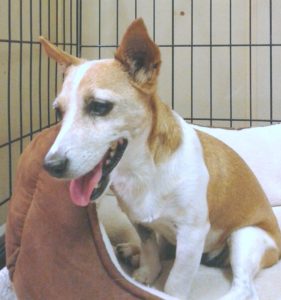 ALICE Doesn't Live Here or Anywhere Anymore….
She is HOMELESS…a Jack Russell/Chihuahua, only 8 pounds.
ALICE was found wandering a Wyandanch street and taken to Babylon Shelter as a stray.
Turns out her owner had died, the woman's son took ALICE but his landlord would not allow dogs so he signed her over to the shelter.
Originally ALICE came from a rescue in Canada, and her microchip puts her around 7 years old. She is not comfortable around other dogs.
Babylon Shelter had the vet do a dentistry during her spay. Little ALICE had 16 teeth extracted. OUCH!
She came to Last Hope to try to find a person similar to her late Mom. She is a loving, lap dog who likes to be near her special person. ALICE appreciates and reciprocates with her own affection.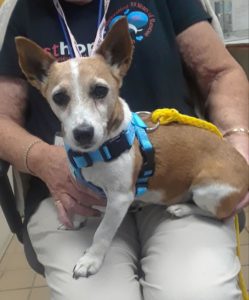 If  you're looking for a Lap Dog & Faithful Companion, ALICE is the dog for you.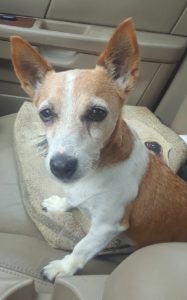 I've found my forever home! Thank you!