Have You "Herd" About ASHLEY?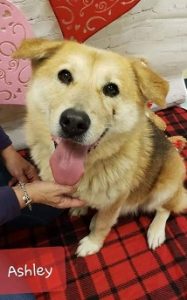 ASHLEY is coming to Last Hope this afternoon on a Rescue Transport from Amherst Humane in Virginia.
This sweet fluff ball looks like a combo of Australian Shepherd & Corgi-2 Herding breeds. She is about 5 years old, and has a stubby tail & stubby legs.
ASHLEY was found as a stray with JODI a 6 year old black Shepherd mix who is also on her way to Last Hope today.
I've found my forever home! Thank you!