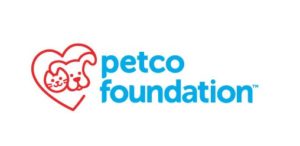 KITTEN SEASON NEWS FLASH:
LAST HOPE received a $15,000 grant from The PETCO FOUNDATION to prepare our incoming kittens for adoption.
Last Hope's average cost to get a healthy kitten ready for adoption is $200 to $250 when factoring in veterinary care, rent, kenneling, hygiene, food, litter, and other expenses. These costs are partially funded by adoption fees, donations and fundraisers.
Outbreaks of URIs, eye infections and ringworm are expensive and time consuming at any cat shelter. Contagious medical problems plus kittens needing repair of congenital disabilities or trauma injuries raises the average cost per kitten.
Last Hope found homes for 499 cats in 2016; over 300 of these placements were for kittens. Many more cats remain in our foster homes, satellite adoption areas inside retail stores and at our Wantagh Adoption Center.
This year's kitten season influx begins in April and will last through November. The generous grant from The Petco Foundation will help cover our current expenditures as well as the costs of adding more kittens to the Last Hope adoption program, helping  strive to place at least 600 cats and kittens in loving, responsible homes during 2017.
We are SO grateful to The Petco Foundation in assisting LAST HOPE to expand our mission rescuing homeless kittens.
HOPE lives at Last Hope…
Thanks to The PETCO FOUNDATION more kittens will be given the chance for a wonderful life with that HOPE.