Little Frankie had a Bad Beginning and Needed Help!
Frankie's owner approached Last Hope via our Veterinary Assistance program. Her Frankie, a 6 year old male Chihuahua, was kept in a small cage in his earlier years which caused his hind legs not to develop properly. He was adopted 5 years ago by this disabled senior who could not bear to see Frankie living in these horrible conditions. As Frankie matured, his legs worsened to the point where he couldn't extend his knees. He was in daily pain. Surgery would correct the problem but the cost estimate was $4000, which his owner couldn't afford.
Last Hope paid for Frankie's diagnostics, x-rays and tests. A friend of Frankie set up a Go Fund Me page to help finance the operation. This campaign raised over $2,000. The ASPCA learned of Frankie's plight & pain, and provided a $2,500 grant to fund the rest of the surgery, with resources left over to cover any follow-up care.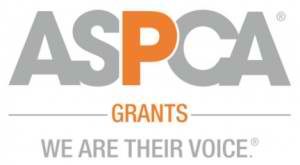 Frankie had his complex surgery in July and is still recovering with cage rest. Improvements in his gait and lessened pain are beginning to show, thanks to the generosity of the ASPCA, kind individuals and Last Hope's initial vet visits.
We can accomplish so much for animals in distress when we all work together.