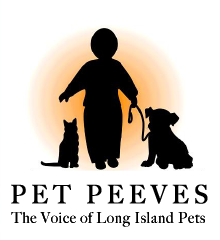 FREE FERAL CAT SPAY/NEUTER VOUCHERS:
Last Hope thanks PET PEEVES (with our collective cat-loving heart) for a generous $12,000 grant so we can offer the public FREE TNR spay/neuter vouchers for feral cats.
This grant allows us to be proactive in an attempt to lessen the upcoming kitten season by altering cats before females get pregnant. We're trying to "Beat the Heat".
The PET PEEVES funds will help Last Hope to spay/neuter at least 200 cats. Cat caretakers can apply for the FREE vouchers, beginning Mon, Feb. 13 at the link below on the Last Hope website:
http://lasthopeanimalrescue.org/fix-a-feral/
When funds are depleted, we will be resuming our regular FIX-A-FERAL program with discounted TNR vouchers at our participating vets.
Feral cats are our community "shadow" citizens, so often ignored and tormented. PET PEEVES an advocacy organization for local animal rescues truly is "The Voice of Long Island Pets".
http://petpeeves.org/
Last Hope is so GRATEFUL to PET PEEVES for their continued support of our rescue efforts.