Meet our MONA LISA . ..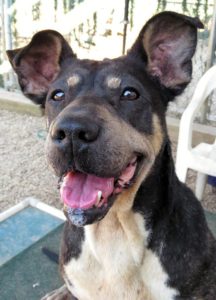 The Mona Lisa masterpiece at the Musée du Louvre has her signature enigmatic smile;
While our MONA LISA at Last Hope has a goofy grin from ear -to-ear.
MONA LISA came into Babylon Animal Shelter as a neglected stray. Despite her lack of care, she continued to trust people and enjoyed the attention and nurturing of the shelter staff and volunteers.
In early July she became a special delivery to Last Hope in Wantagh so we could find her an adoring new owner, and to help the over shelter still overcrowded since July 4th.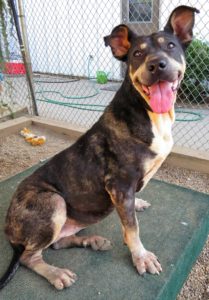 MONA LISA is about 7 years old…and would make a loving companion for someone, a couple or a family. She is  content when among people.
Come visit me at the Dog Adoption Center.