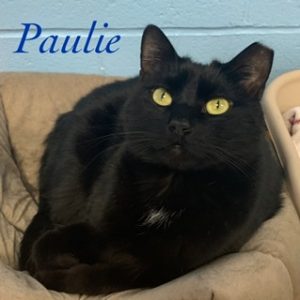 Paulie is one of our precious overlooked cats. He has been at
Last Hope since March 2017.
Paulie is a solid black DSH, with a small white patch on his chest, who was born in February 2016. Paulie is a handsome mini-panther, who would love to prowl around your house. Please come meet Paulie. He has been waiting so long for the loving home he deserves! He will be a wonderful companion.
I've found my forever home! Thank you!