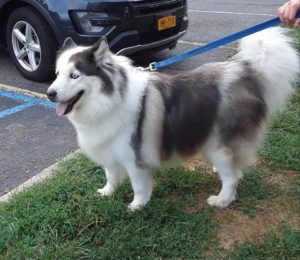 PORSCHA  is a relatively small & middle-aged Malamute mix who wound up as a stray at Hempstead Shelter next door. When she came to Last Hope, her thick coat was matted. An appointment at Grooming By Rachel in Wantagh transformed her.
PORSCHA now looks luxurious. (This great shop does make-overs of Last Hope dogs at no charge.)
We were told she was well-behaved on the grooming table, licking the groomer while she brushed her.
She does well with dogs her size, and loves the attention she gets from our volunteers. It would be great if we could find a Malamute or Siberian experienced owner to adopt Princess Porscha.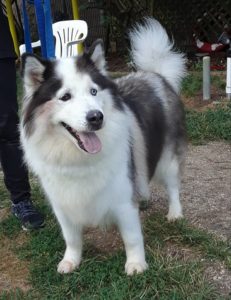 I've found my forever home! Thank you!