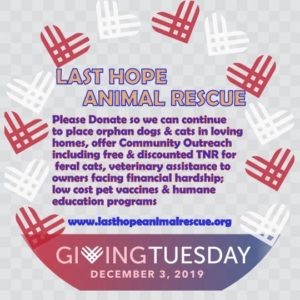 #GIVINGTUESDAY is a whole day dedicated to generosity toward charities & non-profits all over the world.
Please consider – LAST HOPE INC. on Long Island- when donating funds. Any $ amount is greatly appreciated. Our animal rescue mission reaches beyond New York.
Our Homeless Dogs & Cats as well as Community Outreach Programs Depend on the Kindness of Wonderful People like YOU.
Below is the donate button!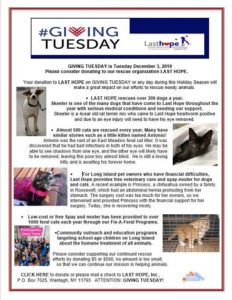 THANK YOU SO MUCH!