TOM is your basic Beagle- a gentle soul , friendly and happy to be around people.
He's about 5, and is yet one more Beagle discarded  in a rural Southern county.
TOM was at Bowling Green shelter at the right time because he was chosen to come to Last Hope on our most recent rescue transport.
He's easy going, a tiny bit shy at first.
TOM does well with another dog, and will be a good fit with kids.
It's time for TOM to have a real family. Come meet him at our Last Hope Adoption Center in Wantagh.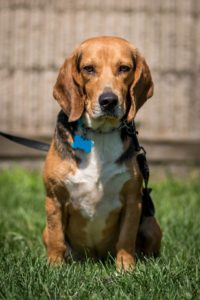 I've found my forever home! Thank you!