CLAY is a Petite Stray from a Kentucky Shelter. This 2 yr old Boy is seeking a HOME where he will be able to Stay FOREVER
CLAY is leggy & thin. He only weighs 19 lbs.. He is adorable & adoptable.
A Home Before Christmas is on his Santa Wish List.
You can meet CLAY at the Last Hope Dog Center in Wantagh from 10am to 7pm as long as you are wearing a face mask.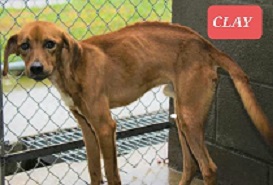 I've found my forever home! Thank you!