In March
DILLON arrived at Last Hope in NY after an 18 hour Georgia shelter rescue transport.
We don't know his life story before he came to us. But we doubt he found his former life easy.
Right now this stubby-legged, Beagle-size fellow, 6 years old & 47 pounds, is about to begin his middle-aged dog life as adoption opportunities bloom for him.
Let the BLOOMING BEGIN for DILLON. Meet him at Last Hope in Wantagh any day from 10 to 7pm.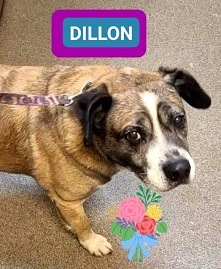 Come visit me at the Dog Adoption Center.
[contact-form 3 "Dog Adopt"]