Give GYPSY the Gift of a HOME.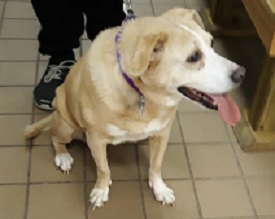 She was blessed with a loving Mom for her 15 years. We have all her vet records showing such dedication to her care. And GYPSY is in good health for her advanced age.
Her Mom recently passed, leaving 4 dogs. Their Mom was a long- time friend of our Georgia partner shelter. So far 3 of her dogs have come to Last Hope. Another senior dog will be arriving soon.
GYPSY's sweetness shows as she steps lively. She has aged well with the devotion she's received.
We are searching and hope to see GYPSY complete her life's journey with someone who would continue to bestow such love on her.
To meet GYPSY by appointment at Last Hope in Wantagh, please complete and submit a dog adoption application found on the Last Hope website homepage.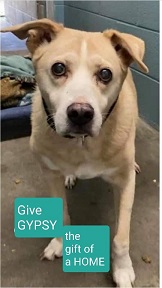 Come visit me at the Dog Adoption Center.
[contact-form 3 "Dog Adopt"]