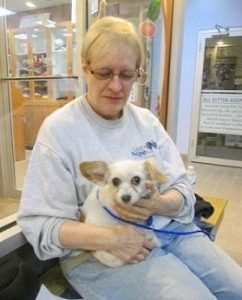 In Memory of Marilyn Price.
Sadly, today, February 13, 2021, we lost one of our long time supporters, volunteers and Board Members to a long, debilitating illness.  Marilyn served as Last Hope's dedicated treasurer from 2004 to 2016.  She remained on our Board until her death as a Member at Large. An avid cat lover, she adopted many of her cats from our shelter and unfortunate situations.
Our sincerest sympathy to her husband, Ned.  We all pray she is at peace.
Linda Stuurman and the Board of Directors of Last Hope