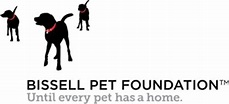 .
NEWS: Last Hope FIX-A-FERAL Vouchers are Still Available Thanks to an additional Grant from BISSELL Foundation. These are $15 vouchers
All the information & regulations, YOU need to know, and the agreement you must fill out to receive up to 5 Last Hope FIX-A-FERAL vouchers is now on our website
www.lasthopeanimalrescue.org.
Our "FIX-A-FERAL Program Information" is the 3rd topic under the "Information" tab on our homepage. There are 6 participating animal hospitals. Voucher holders choose the vet office and make their own appointments.
These are $15 discounted vouchers. The voucher holder pays $15 per cat at the animal hospital, and Last Hope subsidizes the rest of the cost for each feral's spay/neuter and vaccines.
Please read all the current FIX-A-FERAL information before applying for vouchers, and do not apply unless you intend to use the vouchers in the near future. Last Hope will mail (via the post office) the vouchers to YOU.
Do NOT trap unless you have a voucher and a vet appointment for the person whose name is on the voucher, and is the same person bringing the cat in the trap to the vet.
This phase of Last Hope's TNR voucher program will be available for a limited time, dependent on the amount of requests we receive.
BISSELL PET FOUNDATION has given a tremendous gift to Last Hope, community cats as well as cat caretakers & trappers.