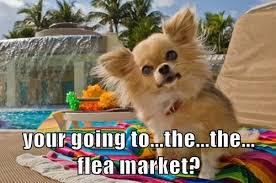 TIME AGAIN FOR ANOTHER FLEA MARKET/JEWELRY SALE ON SEPTEMBER 28TH from 10 am to 1:30 pm.
BESIDES  NEW FLEA MARKET ITEMS ,WE HAVE LOTS OF NEW JEWELRY ITEMS AND HANDBAGS.  ALSO HAVE AN ASSORTMENT OF GOLD AND SILVER

JEWELRY FOR SALE.
Where:
THE CHURCH OF THE ADVENT.  555 ADVENT STREET  WESTBURY.   ONE BLOCK EAST OF
POST AVENUE.
 D0nation Drop-off:
WE WILL BE ACCEPTING  DONATIONS AT THE CHURCH ON 9/27 FROM 2:30 PM TO 6:30 PM.   AS A REMINDER WE NO LONGER ARE ABLE TO ACCEPT BOOKS, VCR OR CASSETTE TAPES, USED CLOTHING OR TOYS, LARGE PICTURES OR FRAMES, AS THEY DON'T SELL. 
 MEMBERS OF THE SPECIAL NEEDS COMMITTEE ARE  EXCITED TO BE HAVING ANOTHER EVENT ON 10/11 AT LEVITTOWN HALL.  WE ARE HOPING YOU SUPPORT US AS YOU ALWAYS DO FOR OUR SALES.  
THIS EVENING EVENT WILL INCLUDE A LIVE BAND, LIGHT DINNER  AND DESSERT, A LIVE AUCTION, RAFFLE BASKETS AND 50/50.