MALI Has a Magnetic Way About Her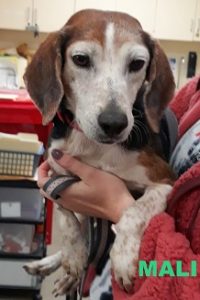 … So Easy to Fall in Love with MALI at First Sight.
She's Absolutely Thrilled to Meet New People & Charms Them with her Happy Dance.
It's hard to believe she's 10 since she hasn't lost that puppyish zest for fun.
MALI's yet another liberated Beagle Puppy Machine transported to Last Hope from Kentucky. Actually, she's the mother of our recently rescued Beagle youngsters-SALI & CALI.
Perhaps MALI knows her past is behind her now, & the best is yet to come .
On her second day at Last Hope MALI was willing to model Halloween costumes.
Whether she is your dinosaur, taco or true blue Beagle, MALI will make a Wonderful Pet.
To meet MALI by appointment at Last Hope in Wantagh, please complete and submit a dog adoption application found on the Last Hope website homepage.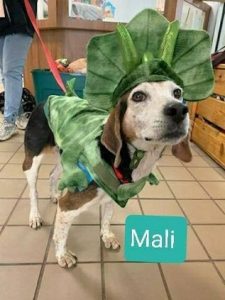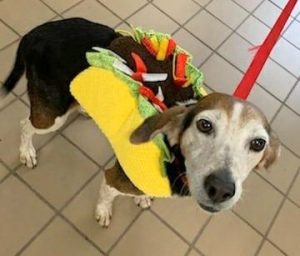 I've found my forever home! Thank you!