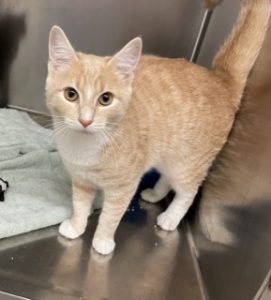 Our PeeWee REESE LAMENTS: First because he is named for a famous Brooklyn Dodger, who was on a National League team,
REESE laments the Mets' recent loss which eliminated the Mets from the pennant race. Then he laments the fact that he lacks a home despite his sparkling purrsonality.
REESE , now 5 months, was found in a trucking garage & tenderly socialized & fostered by his rescuer along with his 3 sister kittens.
Come meet REESE at Last Hope in Wantagh. He'll is out of the dugout & is guaranteed to hit a home run winning you over.
If you are interested in learning more about him, please send us an email to lasthopeadoptions@gmail.com or fill out an application from our website.
I've found my forever home! Thank you!