ROCCO Rocks!
Our bow-legged Basset mix from Kentucky wants to make your acquaintance.
He's a comical-looking canine.
He likes to be with people & with other dogs.
At only a year old, ROCCO can
be spunky so we are recommending him for a home with kids 10 yr old or older.
He would also like to make an acquaintance with his FOREVER FAMILY soon.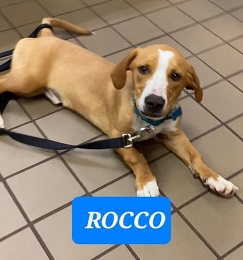 Come visit me at the Dog Adoption Center.
[contact-form 3 "Dog Adopt"]