It was not the normal route that Last Hope's volunteers, Lauren and Justin, take home from New Jersey, but the rain and congestion this past Sunday morning (March 28, 2021) forced a highway diversion and they ended up on the Cross Bronx Expressway.
It turned out to be a lifesaving detour for a young cat lying against the center median wall of the expressway, apparently hit by a car. Unbelievably, Justin noticed the cat at the shoulder of the left lane as cars sped by. As he couldn't safely stop, he made a quick turnaround to back track to the exit. As they approached the area where Justin thought he saw the cat, they slowed down to keep their eyes open.
Through the rain, they spotted her lying there motionless with her head up. They immediately put on their hazards and came to a stop. The cat was soaked to the skin and chilled to the bone. She was probably out a long time: remember the wicked rain storm we had Saturday night. Lauren hopped out of the car and scooped the poor cat up in a blanket not knowing if she was going to make it and they headed back quickly to Long Island.
Directed by us to go immediately to West Hills Animal Hospital, it was very touch and go as the doctors tried to raise her temperature and support her with fluids. By 5PM Sunday, she was purring in the lap of the one the technicians.
Her pelvis is fractured and time and rest will hopefully mend that, but the biggest discovery was that she was pregnant and pretty far along.
The vet called on Monday morning to tell us she gave birth to 3 healthy kittens. At this moment, we are awaiting the birth of the remaining kitten. Time will tell if she needs an emergency Cesarean section or not to deliver the last one.
FIVE CATS SAVED BY ONE DETOUR!
Our volunteers are the foundation of Last Hope Animal Rescue-
every day they care for, rescue, trap, transport our dogs and cats. This is just one example of the work our volunteers do daily.
Please support LAST HOPE by donating today to help cover the emergency veterinary expenses and future costs we will incur preparing this little cat family for adoption.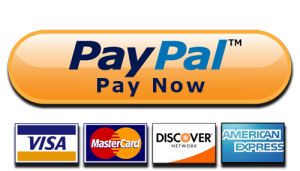 Donations by Check can be made to:
LAST HOPE, Inc.
PO.Box 7025
Wantagh NY 11793
Mark your check "Detour Cats"