Many Thanks to Those Who Donated so Last Hope Could Help Human & Pet Victims of the Devastating Quakes in Turkey.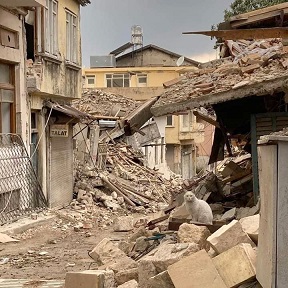 Because of the generosity of many kind friends of Last Hope Animal Rescue in Wantagh & those from the Cathedral of the Incarnation in Garden City, Last Hope volunteers were able to send well over $5,000 directly to 4 non-government efforts on the ground in Turkey-
These groups were & are:
searching for & freeing victims; providing food, clean water, medical & veterinary care; delivering tents for the homeless, sheltering animals: reuniting & re-homing dogs & cats with owners, offering grooming, hygiene & cleaning services & doing so much more.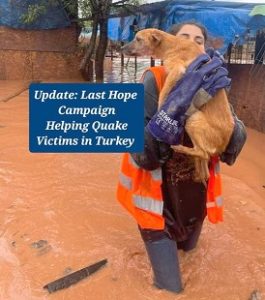 We contributed funds to:
* Paw Guards & *Haytap– Amazing all volunteer animal rescues.
*Ahbap– Extensive network of volunteers helping people & pets.
*Darussafaka– An academically- challenging preparatory school in Istanbul founded in 1863 that provides a top quality Education & HOME to orphans from 8th grade through high school.
Darussafaka is opening the school's doors to at least 100 additional students in 7th grade who have lost 1 or both parents to the quake. The school will be their home until they graduate from high school.
? Previously, Last Hope volunteers were able to make 2 huge supply drives to the Turkish Consulate in NYC & to a Town Office in Hempstead because of many donors.