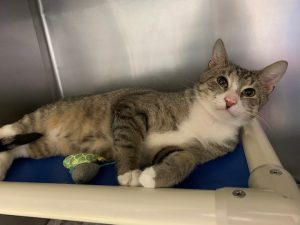 Welcome to WALLY World
It's been a pretty wild ride for our WALLY thus far. His Life has not been a Vacation.
This tabby with aqua eyes was abandoned behind the Whole Foods in Jericho at 1 year old, several weeks before Christmas. Hard to know his history before that. He was fostered by Linda Last Hope prez after he was saved from surviving on the streets. Now he is at Last Hope in Wantagh.
Was WALLY on his own the whole first year of his life? He isn't ear-tipped so he wasn't trapped & neutered as a baby. He is a tad timid but really enjoys petting, and responds with a high pitched squeaky meow.
To meet WALLY by appointment at Last Hope in Wantagh, please complete and submit a cat adoption application found on the Last Hope website homepage.
We want WALLY WORLD to be his new FOREVER HOME.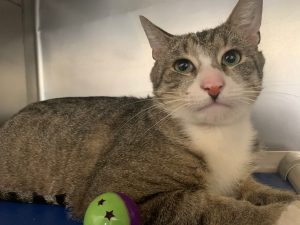 Come visit me at the Adoption Center in Wantagh, New York.
[contact-form-7 id="18343" title="mfmchugh"]