Ambling with AMBER.
An adorable sight to behold.
AMBER is a 3 month old Beagle puppy, a newbie at Last Hope..
It's a fresh start…for a young puppy who will be spared the sad life of the many discarded Southern adult Beagles.
AMBER will be looking for that fresh start.
Meet AMBER at Last Hope in Wantagh.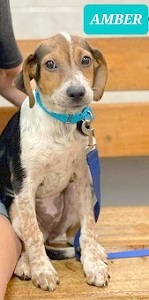 I've found my forever home! Thank you!