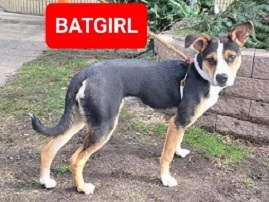 BATGIRL is a recent rescue from Kentucky. She's a 7 month old tri-color Hound mix with bent bat ears. At only 22 pounds, lots of cuteness is packed into her small frame.
BATGIRL is an agreeable puppy, so deserving of a home of her own.
I've found my forever home! Thank you!