BENJI  the Kentucky King of Cute Has a Special Request.
This adorable and sweet Russell Terrier mix was transported from a crowded KY shelter. Last Hope took this adorable fellow – knowing he needed treatment for heartworm.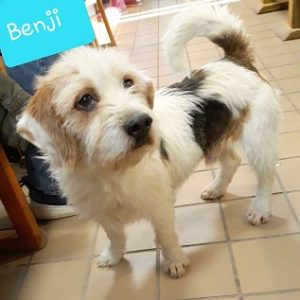 He is a little treasure about 4 years old & will need a quiet "Foster-To-Adopt Home" while he undergoes his heartworm treatment & recovery period.
Last Hope pays for all veterinary expenses until BENJI is heartworm-free & his adoption finalized.
Come meet BENJI if you think he is the Dog of your Dreams.
I've found my forever home! Thank you!