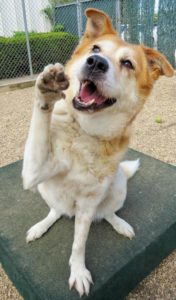 High Five from BETSY,
the new big girl in town.
BETSY is a peppy princess, perhaps Border College /Smooth Collie, who will entertain you with her SIT, PAW, DOWN, HIGH FIVE if you bribe her with bits of Beggin' Strips. Not too many. She tips the scales at 71 pounds.
She transferred to Last Hope from Babylon Shelter where she was an unclaimed stray found in Wyandanch. BETSY is estimated to be about 8 yet she has more spunk and energy than a pack of puppies. She loves to run and go for long walks.
Come meet our big Teddy Bear- Miss BETSY.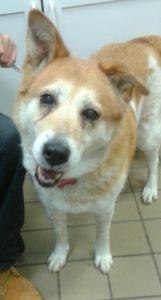 I've found my forever home! Thank you!