Et tu, BRUTUS?
In this dog drama, Last Hope, rather than Julius Caesar, is speaking.
Translation from Latin 101: "And you too, BRUTUS, want a loving HOME?"
HE is the Marmaduke of Hounds with long, lanky legs. He knows Sit & Down. BRUTUS is friendly with kids and other dogs.
BRUTUS needs a dog savvy owner to curb his enthusiasm and to help him understand how not to overwhelm others with his large size .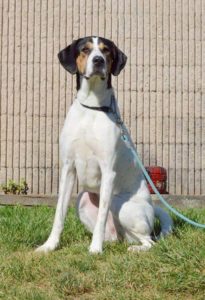 I've found my forever home! Thank you!