CALLIE has a smooth Corgi Look.
With stubby legs, a long low frame, prick ears & black & white patterning.
She is a 1.5 yr old bubbly gal from Georgia so Last Hope is looking for a quiet Foster-to-Adopt home where she can recover calmly after her hw treatments, and then stay happily ever after .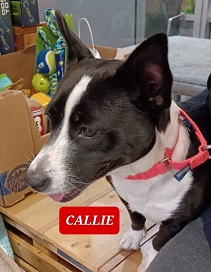 I've found my forever home! Thank you!