Raise Your Glass to CHARDONNAY! She's the incredible Mama cat who delivered & raised her litter of 7 kittens (named after liquid spirits like Mom) in a Bay Shore hoarder house, and then completed the mega-task at Last Hope after her feline family was trapped & rescued. CHARDONNAY is a 3yr old Beauty with a half mask face. So feminine! We would LOVE to raise a glass again in hopes MAMA CHARDONNAY is adopted just like all 7 kitties were.
If you are interested in learning more about her, please send us an email to lasthopeadoptions@gmail.com or fill out an application from our website.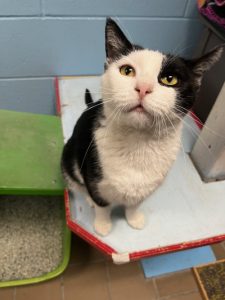 I've found my forever home! Thank you!