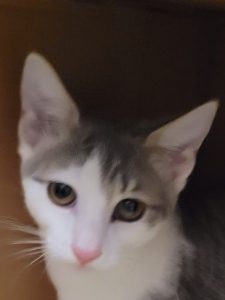 My name is Cheesecake but there is nothing cheesy about me!
My siblings and I were born in April 2022 and lovingly fostered where we learned how to be the friendly, silly, playful little kitties you see before you today.
We are currently awaiting our forever homes at PetSmart in Huntington. Come meet us and let us sweeten up your life.
If you are interested in learning more about me, please send us an email to lasthopeadoptions@gmail.com or fill out an application from our website.
I've found my forever home! Thank you!