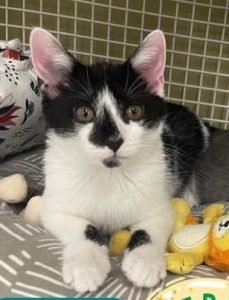 Ooh La La! CAPRIE & COLLETTE- Sister Kittens with French sounding names are available to see at Last Hope. The mademoiselles were rescued in Levittown at 8 weeks old, fostered in a home, now at 3.5 months each is ready for adoption.
So if you are interested in learning more about her, please send us an email to lasthopeadoptions@gmail.com or fill out an application from our website
I've found my forever home! Thank you!