Dash to Last Hope in Wantagh to ADOPT Adorable DASH
This fluffy ginger kitten is 2.5 months old. He was rescued in Rockville Centre at 9 weeks old with his 2 siblings.
DASH is a friendly feline fella. Ready for a HOME of his own.
Dash down to meet DASH. He's dashing & super cute.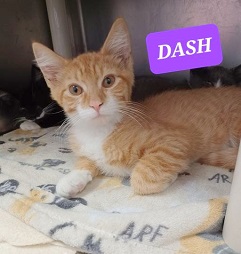 I've found my forever home! Thank you!