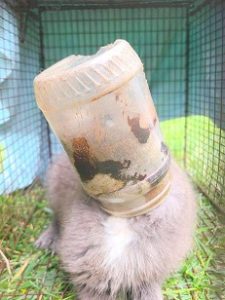 EMERALD is a new, precious gem of a cat at Last Hope in Wantagh
Emeralds are stunning but relatively soft gems, just like our EMERALD.
She experienced a trauma but remains resilient, gentle and sweet.
This friendly beauty is 8 months old. John Debacker trapped her so he could remove the jar stuck on her head.
EMERALD deserves the BEST, and she is the BEST….so is John.
You can visit EMERALD at Petsmart Huntington where she waits patiently for someone to notice her.
To meet EMERALD by appointment at Last Hope, please complete and submit a cat adoption application found on the Last Hope website homepage.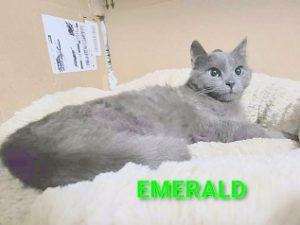 I've found my forever home! Thank you!