ETHEL Deserves to be ADORED.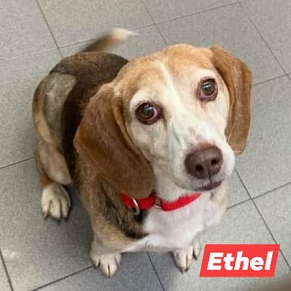 This sweet 8-9 yr old Beagle Beauty looks as if she has spent her life as a breeding machine.
ETHEL came to us last week from a Kentucky shelter. We scheduled her spay there but didn't know until we saw her medical papers when she arrived on Sat. that the KY vet performed a dental with extractions, removed a lipoma (fatty mass) from her side plus 2 mammary masses that were not biopsied.
So her prognosis is uncertain.. However, the longer a female dog goes without being spayed, the greater the chance of mammary cancer.
Meanwhile, you'd never know ETHEL had so many surgical procedures 2 days before being transported to Last Hope.
She is as happy as can be. Loves everyone. ETHEL attended the Pet Blessing where she acted as if Brother Chris had planned the ceremony as a "Welcome to NY Party" just for her.
ETHEL will make Beagle Lovers just as happy, if they choose her as their pet. In the past, older dogs with mammary masses have surprised us, and enjoyed lots of years in homes as pampered pets.
To meet ETHEL by appointment please complete and submit a dog adoption application found on the Last Hope website homepage.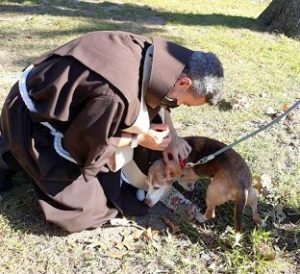 I've found my forever home! Thank you!