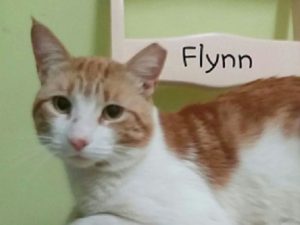 Meet FLYNN
This handsome & friendly fellow joined the Last Hope Wantagh cat crew of adoptables.
Flynn who is between 1 & 2 yr was rescued from a bleak outdoor existence in Queens by a kind lady who also provided his veterinary care.
And now he is hoping to be chosen as someone's cherished pet.
Purrhaps someone reading this website blurb will make FLYNN's wish come true.
Come visit me at the Adoption Center in Wantagh, New York.