"YOU can call me FOX or FOXY or 21st Century FOX,"
assures FOX , a 1 yr old handsome dude tuxedo from an overcrowded Virginia shelter.
"Any name you 'd like, as long as you Adopt Me & Love Me Furever. I was waiting to meet YOU at Petco Wantagh, but now I am in Last Hope foster care because of stores having limited hours with the COVID-19 situation. "
You can make an appointment to meet me by calling 631-671-2588.
"Hope to See YOU SOON."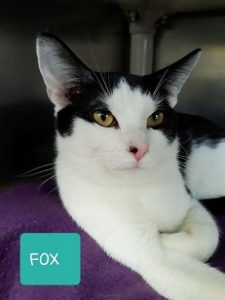 Come visit me at the Petco in Wantagh.