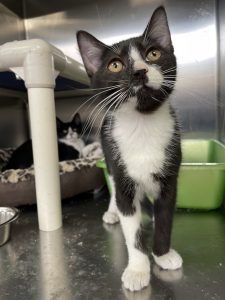 GUS has decorated his Tree, But he would Really Prefer to Celebrate in a Cozy Home rather than his Steel Cage. So GUS has one wish for Christmas. He would like to see an Adoption Application gift-wrapped under his Tree. GUS was rescued in Brooklyn when only 3 weeks old. Now GUS is 3 months old & ready for a Family of his own.
So if you are interested in learning more about GUS, please send us an email to lasthopeadoptions@gmail.com or fill out an application from our website.
I've found my forever home! Thank you!