HANK will THANK Each Person who Spreads the Word to Get Him ADOPTED.
He's a handsome Beagle Boy about 7 years old rescued from a Beagle- overcrowded shelter in Kentucky.
HANK hopes his sparkling "personality " shines through in this photo & during "in person" meetings at Last Hope in Wantagh.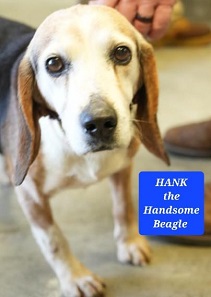 I've found my forever home! Thank you!