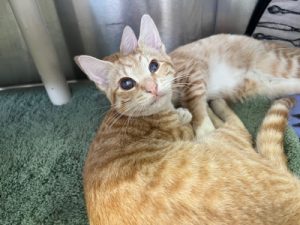 How About HONEY?
She Deserves a Great Home.
HONEY belonged to a litter found last spring behind a Lindenhurst Burger King at 9 weeks old.
She grew up in a loving foster home, but it was too late to prevent corneal scarring even though her eye received veterinary care.
HONEY has vision despite the scarring.
This sweet gal is being overlooked because of her eye. Come Meet HONEY at the Last Hope Wantagh Cat Adoption Center.
Beauty (of cats too) is more than skin deep.
If you are interested in learning more about her, please send us an email to lasthopeadoptions@gmail.com or fill out an application from our website.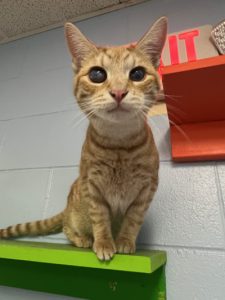 I've found my forever home! Thank you!