LOVE on LOCKDOWN
KIT KAT is super sweet, (but minus the high calorie candy bar chocolate & wafer.)
He is one of the "VIRGINIA IS FOR LOVER CATS" rescue transport  from Amherst Humane.
This handsome 15 month old fellow would be great for a family with kids.
KIT KAT is at Last Hope Wantagh, & we will show him by appointment to anyone seriously considering adopting him. Call 631-671-2588 to meet KIT KAT in purrson.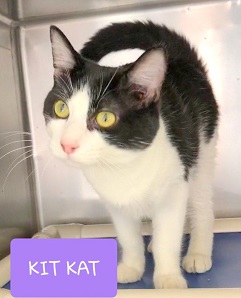 I've found my forever home! Thank you!