Let's Look at LEX
He's a 10 month old thin Hound mix from Kentucky, playful & puppyish.
LEX will do best with kids 10 years old & up. And he would love to live with peeps who will invest in teaching him the basics of canine manners & decorum. LEX wants to be the Best Boy he can be.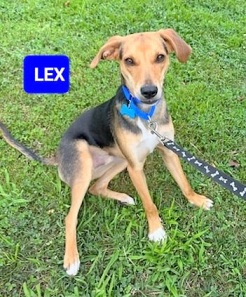 I've found my forever home! Thank you!