Have You Met MAC?
His formal name is McDREAMY.
This friendly fellow came to Last Hope from Georgia by way of North Fork Animal Welfare.
He is supposed to be 8 yr old, yet seems so youthful & lively. Hard to agree with this age.
He's a solid fellow, so he is strong & is recommended for kids 13 or older.
MAC gets along well with other dogs on a case by case basis,…and know the command SIT.
MAC is McDreamy about sitting, walking, playing beside YOU for many years to come.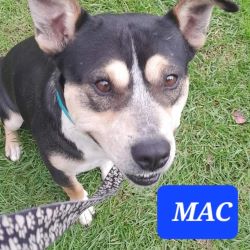 Come visit me at the Dog Adoption Center.
[contact-form 3 "Dog Adopt"]