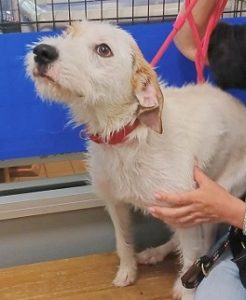 Major TOM (or just TOM to his friends, and everyone is his friend) is a K9 Casanova
He is the Ultimate Lover Boy, smooching each person who gives him attention.
TOM is adorable & energetic. He's a 1 yr old scruffy Terrier mix from a Georgia shelter.
He's skin was completely neglected. TOM has irritation from flea dermatitis, and has started with soothing shampoos at Last Hope.
We believe he & FAITH are siblings. They came into the Georgia shelter the same day, and their happy behavior & temperaments are similar .
To meet our K9 Casanova by appointment at Last Hope in Wantagh, please complete and submit a dog adoption application found on the Last Hope website homepage.
Just be prepared- TOM is going to smooch YOU.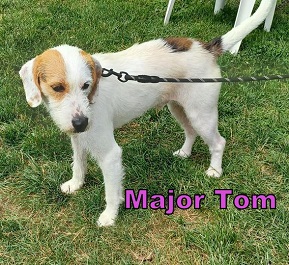 I've found my forever home! Thank you!