MAX Has a Pup Proposition for YOU…
He is a 2 year old amiable Beagle who just arrived at Last Hope from a Kentucky shelter.
Turns out this youngster is heartworm positive.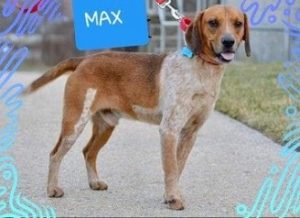 He'd like to move in with YOU as YOUR foster-to- adopt Beagle while he undergoes his heartworm treatment which Last Hope completely pays for.
When he is done & tests heartworm negative,
YOU can ADOPT him so he can remain YOUR Beagle Best Friend for his whole life.
Sound good to YOU?
Meet MAX at Last Hope Dog Center in Wantagh.
I've found my forever home! Thank you!