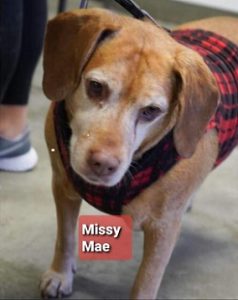 MISSY MAE wants a specific FOREVER HOME.
She is watching her waist, & would like to stay on Beagle Weight Watchers.
She came to Last Hope over the weekend, and had already started a diet at her Southern sending shelter.
MISSY MAE is 7 yrs old, and looking for someone nice who understands Beagles are chow hounds, and who can help her shed a few pounds so she can live a long happy life !!
Fill out an application to
Meet her !
I've found my forever home! Thank you!