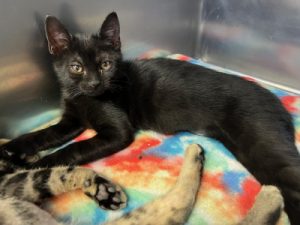 Spring into Summer with our "flower" litter of sweet, precious kittens! Poppy, Hyacinth and Pansy can all thrive and bloom with your love and care! These adorable, gentle, lovable cuties are about 3 months old and love to be pet and shown affection. They are lovebugs and can't wait to meet their forever families.
So if you are interested in learning more about them, please send us an email to lasthopeadoptions@gmail.com or fill out an application from our website.
I've found my forever home! Thank you!