Peanut is an adorable, playful and gentle girl who is very excited about finding her forever home.
Peanut was born at the end of March and has been in a loving foster home. Peanut enjoys playing with her toys and just being a cute little girl.
Peanut won't stay this small forever but she promises to always be this cute.
If you are interested in adopting Peanut, please fill out an adoption application accessible from the home page.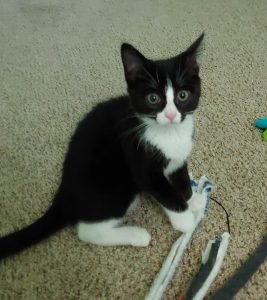 I've found my forever home! Thank you!