Have You Seen Silly SALAMANDER?
…
He's a mammalian salamander rather than an amphibian salamander.
This cutie is a 3 month old puppy from an overcrowded Georgia shelter.
Because he's still a tadpole, he can easily be loved and shaped in your home.
Meet SALAMANDER at Last Hope in Wantagh. He's warm-blooded, and will definitely warm your heart.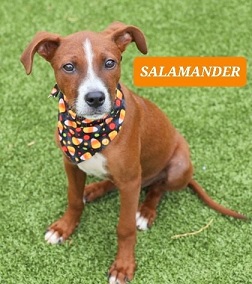 I've found my forever home! Thank you!