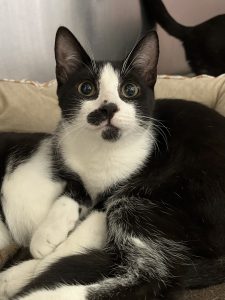 TUXEDO THREESOME
SPOT & his siblings POLLY & WILLY were rescued in Elmont. These cuties have different black on white designs and are just about 6 months old; yet they are ready to leave Last Hope for Adoption. They are accepting visitors …hopefully lots of visitors.
If you are interested in learning more about them, please send us an email to adoptions@lasthopeanimalrescue.org or fill out an application from our website.
Come visit me at the Adoption Center in Wantagh, New York.
[contact-form-7 id="18343" title="mfmchugh"]