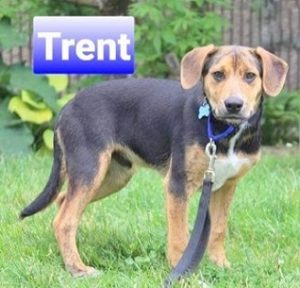 TRENT was Sent from Kentucky
At Last Hope this 5-6 month bubbly Beagle mix puppy is halfway to a Home Sweet Home.
Next he needs to be Heaven- Sent to a loving home that will nurture his puppy body & dog soul.
Right before summer is a great time to adopt & train a puppy since the kids are home , and parents often are too.
To meet TRENT by appointment at Last Hope in Wantagh, please complete and submit a dog adoption application found on the Last Hope website homepage.
I've found my forever home! Thank you!